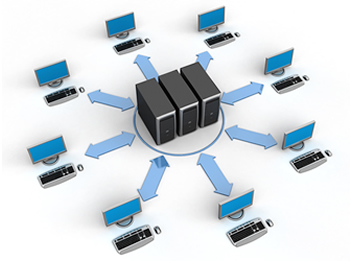 AppSense, the leading provider of user virtualization technology, today announced that the AppSense User Virtualization Platform now integrates with the Citrix CloudPortal Services Manager (formerly Citrix Cortex Cloud Control Panel) to deliver policy-based desktop control for service providers.
As demand for desktops and applications as a service grows, service providers are seeking every opportunity to optimize their operations and improve service quality and flexibility. Citrix CloudPortal Services Manager automates, streamlines and simplifies technical administrative processes, solving problems related to multi-tenancy, identity management, server activation/provision, delegated administration and customer provisioning.
"Citrix CloudPortal Services Manager is a powerful platform that makes it easier for Citrix service providers to deliver high-value services to their customers," said Bill Burley, group vice president and general manager, Cloud App Delivery at Citrix. "By combining the AppSense platform with Citrix CloudPortal Services Manager, service providers can deliver a perfectly balanced desktop that is tightly managed but flexible enough to maximize user productivity with selective user rights elevation."
As a result of the collaboration, AppSense Certified Service Providers gain the ability to perform key AppSense policy and configuration functions through the Citrix CloudPortal console, providing a unified view alongside other key technologies from Citrix and Microsoft. The added control enabled by AppSense's integration allows service providers to tightly control the types of customizations users can make within the shared service provider infrastructure, balancing responsiveness to customer needs with operational efficiency and infrastructure standardization.
"As the desktop-as-a-service model takes off, it is more important than ever that service providers maintain tight control over their infrastructure and streamline customer provisioning and support processes," said Peter Rawlinson, global vice president, marketing at AppSense. "The Citrix CloudPortal Services Manager is rapidly emerging as a key tool for the delivery of managed desktop and application services, and the added policy and control capabilities of AppSense will further enhance service provider efficiency and security."