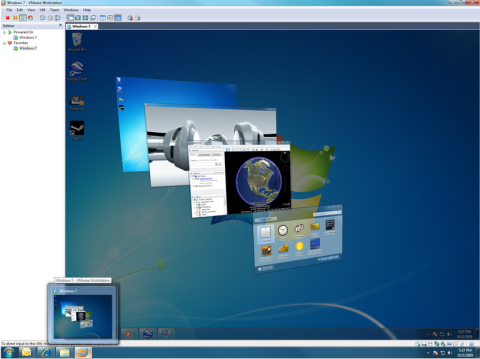 MokaFive, known for its innovative desktop-management solutions, announced today that it is providing an alternative to VMware ACE—a product that is being discontinued at the end of the year–at a 75 percent discount off of MokaFive Suite's list price.
While VMware plans to continue support for ACE through 2013, the company has announced it will discontinue the sale of new licenses. For a limited time and to help fill the void, MokaFive is offering its award-winning virtual-desktop-management solution to current VMware ACE customers for just $38/seat/year.
MokaFive Suite offers features and functionality similar to VMware ACE, with added benefits that include cross-platform support, the ability to self-recover from failures and the capability to update images unobtrusively in the background. VMware ACE users can be up and running on MokaFive within a matter of minutes. New users can be added at the same price for as long as customers continue to use the product.
"As VMware ACE approaches the end of its lifecycle, we look forward to providing users with a seamless transition to MokaFive," said Purnima Padmanabhan, COO, MokaFive. "By making the move now, current VMware ACE customers can be up and running with MokaFive in no time at all, expand their user bases without limitation in the future, and enjoy the increased benefits at a price point that is unrivaled in the industry."
MokaFive takes a client-side virtualization approach that runs locally—boosting performance and enabling offline access. Since the product encapsulates the corporate-computing environment in a secure, portable "bubble," it can run on any type of machine—Macs, PCs, desktops, laptops, corporate-owned machines…even computers owned by employees or contractors—without sacrificing security or control.