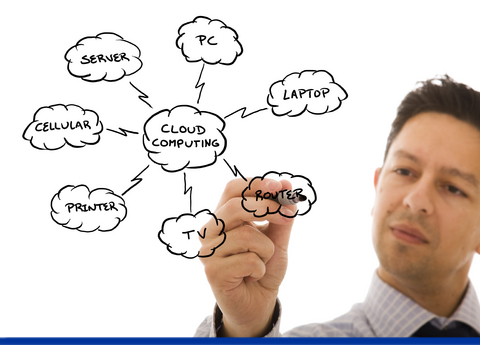 CA Southern Africa has announced that ViaWest, a privately owned data centre and managed services provider, is using the CA AppLogic turnkey cloud platform and CA Process Automation as the backbone of its new Xen-based KINECTed Cloud – Innovator service.
Developed with and delivered on the CA AppLogic platform, KINECTed Cloud – Innovator provides software developers with a flexible, customisable and secure on-demand infrastructure with the scalability, storage and computing power needed to build and test new environments.
Gary Lawrence, MD, CA Southern Africa, says the new ViaWest service offering combines the CA AppLogic platform, CA Process Automation and an integrated customer-accessible service catalogue to deliver a comprehensive packaged cloud solution.
"This enables ViaWest to quickly create, deploy and offer new business services through the cloud, as well as onboard new customers rapidly and with ease. It also enables them to offer a Web-based front-end for self-service purchase and delivery, and automates pay-as-you-go billing, cost allocations and charge-backs. Moreover, back-office functions are integrated, which in turn provides more efficient customer management," says Lawrence.
ViaWest customers benefit through access to Web-based self-service ordering, automated configuration and deployment, scalable, secure, and managed environments, and unique customer-defined offerings based on their specific requirements.
KINECTed Cloud – Innovator complements ViaWest's hybrid services portfolio, offering a comprehensive suite of solutions from test/development to production, and from managed services to co-location, complex hosting and more.
"ViaWest chose the CA solutions because it facilitates the deployment of an IaaS cloud very quickly, while also providing the ability to easily add additional services at an attractive price point," notes Lawrence.
He adds that for customers looking for a turnkey, yet sophisticated self-service user experience, CA Technologies solutions satisfy that. "Developers enjoy the fact that the CA AppLogic platform allows them to become more agile and operate more efficiently by quickly and easily designing and testing complex applications with the exact middleware and system configuration they will have in production.
"The CA Technologies-powered KINECTed Cloud – Innovator service helps ViaWest drive new revenue and build margin. Our cloud platform and integrated automation offerings help ViaWest improve operational efficiency and reduce risks. They also help simplify the delivery of services and provide a broad set of choices for targeting specific markets with differentiated cloud services," concludes Lawrence.