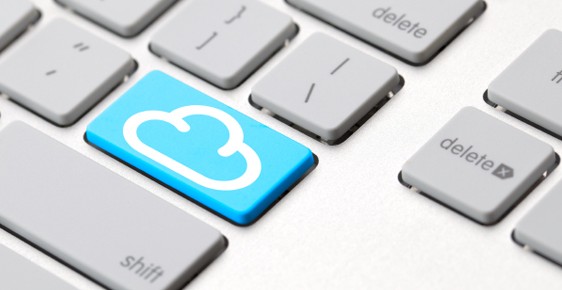 With the use of cloud computing expanding and the demand for information technology (IT) workers with cloud skills growing, CompTIA, the non-profit trade association for the IT industry, has introduced a new specialty certification focused on cloud computing knowledge.
CompTIA Cloud Essentials covers a range of cloud computing principles and concepts – from both the business and technical perspectives – and what's involved in moving to and governing the cloud. The specialty certification was developed in cooperation with ITpreneurs, a leading provider of competence development solutions for IT best practices,
CompTIA announced today that the first CompTIA Approved Quality Content e-learning course for CompTIA Cloud Essentials is now available from ITpreneurs. Additional training materials are due in Q1 2012 from Element K.
Momentum behind the move to cloud computing continues to accelerate. More than half (56 percent) of the organizations surveyed for CompTIA's August 2011 Second Annual Trends in Cloud Computing study said their investment in cloud computing will increase by 10 percent or more over the next 12 months.
"As use of the cloud expands, the demand for IT workers with cloud computing knowledge grows as well," Terry Erdle, executive vice president, skills certification, CompTIA, said. "CompTIA Cloud Essentials is designed to bolster the cloud computing credentials of the IT workforce."
According to the job listing aggregator Indeed, in early December there were some 10,000-plus job openings that specifically mentioned cloud computing.
"There are many more jobs that may not specifically mention cloud computing, but are directly tied to the cloud," Erdle noted. "These include jobs in a data center, which is the back end for anything involving cloud computing. Database management, network management, systems administration and integration and many other IT positions also have a cloud component. Individuals in these job roles and scores of others are candidates for CompTIA Cloud Essentials."
Content of the CompTIA Cloud Essentials exam is based on consultation and insights from leading subject matter experts and organizations in the cloud computing market, including Amazon, Cisco, Citrix, EMC, Google, HP, IBM, Microsoft, Rackspace and VMware.
Areas covered in the exam include:
Configuration of networks, including archive, backup, and restoration technologies
Business continuity and storage administration
System integration and application workload
Basic troubleshooting and connectivity
Complete exam objectives are available on the CompTIA certification web site. Exam vouchers can be purchased through the CompTIA Marketplace or from Pearson VUE and Prometric.
In addition to credentials for individual IT workers and comprehensive market research, CompTIA offers the IT industry a broad selection of other resources related to cloud computing. The CompTIA Cloud/SaaS Community addresses the challenges and opportunities in the emerging field of cloud, computing and application delivery. CompTIA IT Channel Training provides a comprehensive portfolio of live workshops, on-demand webinars, printed and downloadable training guides and other resources for companies active in or contemplating entering the cloud computing market.