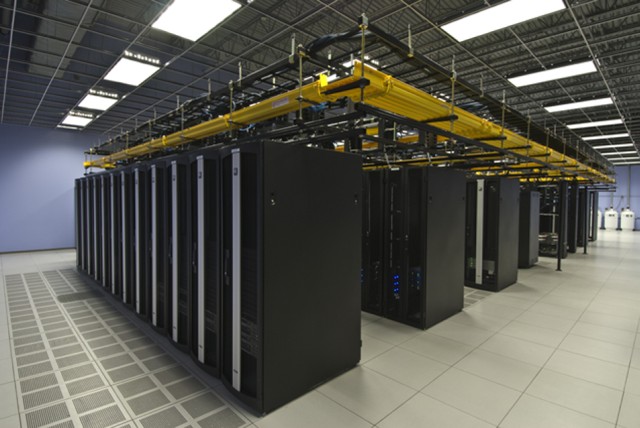 FalconStor Software, Inc., a market leader in disk-based data protection, today announced that higher educational institutions and school districts are using FalconStor's suite of data protection solutions to ensure students, faculty and administrators have continuous access to information, regardless of downtime resulting from IT maintenance, malicious acts or natural disasters. With FalconStor's solutions, organizations such as the Jefferson County Public School District in Louisville, Ky., Kingsborough Community College, Cape Fear Community College, Central Carolina Community College, Ryerson University, Victoria College and Santa Fe College, are simplifying their IT infrastructures and reducing costs while enabling high availability of critical applications.
Whether it's a K-12 or a higher educational institute with an onsite or a remote data center, FalconStor works closely with the IT teams and chief information officers (CIOs) to ensure that the data needed to operate is fully protected and easily recoverable. Through high availability products like the FalconStor® Network Storage Server (NSS), the FalconStor® Continuous Data Protector (CDP) and the FalconStor® Virtual Tape Library (VTL), educational institutions are implementing storage virtualization, data backup and continuous data protection. The implementations help these organizations to realize overall cost savings associated with quick data recovery times, full data protection assurance, and reduced staff time requirements. FalconStor executives and their customers, Jefferson County Public Schools and Kingsborough Community College, will detail how these technologies are used by education institutions through a live webcast, Trusted Data Protection Solutions for Education, on Tuesday, June 12 at 11 a.m. ET.
"Regardless of the size of the educational institution or school district, data is a critical component to each organization. Without it, teachers and students would not have access to required educational materials and the administration could not retrieve student records or program details necessary for efficient management," said Fadi Albatal, vice president of worldwide marketing for FalconStor Software. "And with the progressive transition to offer more online educational resources and programs, we understand that applications and data must be continually available as learning and education is a year-round, 24/7 endeavor. For this reason FalconStor's solutions ensure that data is fully protected and always available."
Teaching and learning are ongoing processes. For this reason, IT administrators must ensure that students and faculty are able to access valuable information about everything from administrative planning to coursework. Many colleges and higher educational institutions offer online learning applications so that students can conduct research, study and collaborate with classmates. Students interact at all times of the day, so these schools cannot schedule downtime for maintenance and data backup. This is only one reliance on the data center. Today, these institutions rely on email for everything from daily correspondence to accepting applications and financial records. This data is critically important and sensitive, so it is increasingly important that it is fully protected against all forms of disasters – natural or IT-related. Through the implementation of backup and automated data recovery solutions, these IT departments are assured that none of the information can be lost.