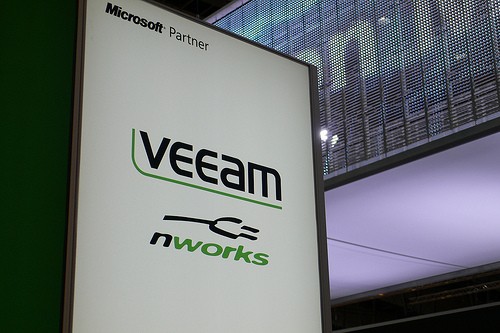 GameStop Corp., the world's largest multichannel video game retailer, has chosen the Veeam nworks Management Pack™ (MP) for VMware to monitor and manage its virtual environment through Microsoft System Center. Already nworks MP has proven to accelerate the progression of tracking root cause problems. As the holiday season swings into full gear, maximizing availability and performance of its e-commerce sites and 45,000 employees worldwide is a top priority for GameStop, and the nworks MP will help them to meet this objective.
The nworks MP provides scalable, fault-tolerant and agentless VMware monitoring and management directly in Microsoft System Center, giving GameStop a complete view of its virtual and physical environments from the Operations Manager console. The solution enables all Operations Manager functionality for all VMware components and includes a detailed health model with hundreds of metrics and events, as well as a comprehensive knowledge base that serves as a VMware "expert in a box."
End-to-end visibility and granular performance data from the nworks MP help GameStop identify the source of potential problems much faster than its previous monitoring process. Before the Veeam solution was implemented, it could take several hours to discover the root cause of a VMware problem. Today, VMware problem MTTR (Mean Time To Resolution) has substantially decreased.
"Our Operations team had limited visibility into the virtual environment before we began using the nworks MP," said Albert Uy, IT Engineering – APM Manager for GameStop. "Now we get the specific details we need to proactively troubleshoot issues before they become problems and affect our business. We chose Veeam after testing several other products on the market and discovering it was the only one to identify all the issues we created for our test plan. For example, Veeam discovered all six, while other products discovered two to four. Identifying only half the problems is not acceptable in an IT environment where hundreds of virtual machines run essential applications such as Microsoft SQL Server, Exchange and web servers."
"The nworks MP provides continuous monitoring of the most mission-critical virtual environments, and the success GameStop has realized after two months is a testament to this fact," said Alec King, Director of Product Management for Veeam Software. "It's a scalable, reliable and mature solution that has been proven in deployments worldwide, allowing companies such as GameStop to tune their IT infrastructures and maximize performance and availability."