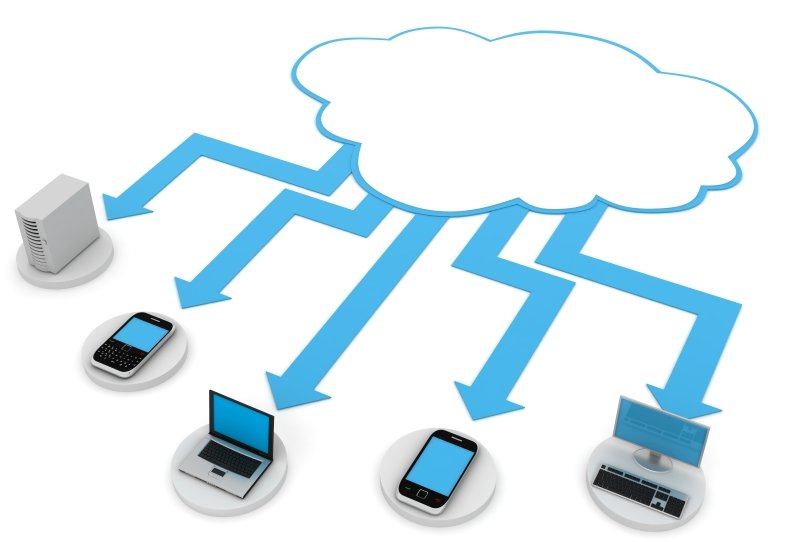 Parallels and Microsoft Corp. Enable Healthcare Institutions to Adopt Private, Public and Hybrid Cloud Computing for Improved User Experience, Regulatory Compliance and Reduced IT Costs
Microsoft Worldwide Partner Conference 2011
LOS ANGELES; At the Microsoft World Wide Partner conference, Parallels® today announced a two-year strategic relationship with Microsoft to deliver a complete cloud automation solution focused on meeting the needs of the health industry around the world. As a result of the Parallels and Microsoft Health Community Cloud Automation Partnership, large healthcare institutions will be able to create private, public and hybrid cloud networks and enable immediate access to critical information by key stakeholders such as doctors, administrators and insurance providers at all times. The two companies plan to invest up to $5 million in product development, professional services, as well as joint sales and marketing, to accelerate the use of cloud computing services within the health sector.
Key Parallels solutions will leverage Microsoft Cloud Services as a part of the Health Community Cloud Automation (HCCA) solution to deliver highly reliable, available and scalable private cloud networks that can help health organizations and service providers meet the enhanced security and compliance needs of the health industry such as HIPAA in the US. Health organizations that use HCCA to deliver messaging and collaboration IT services like Microsoft Hosted Exchange and Microsoft Hosted SharePoint can also expect significant savings while lowering support costs and improving agility and user experience.
"Cloud-based solutions can bring quantifiable raw cost savings, as well as a number of strategic benefits for the betterment of the company in a much broader sense. These include operational cost, cost restructuring, competency alignment, risk management, rapid scalability, and deployment benefits," said Laura DuBois, program VP Storage Software at IDC. "Today, 41.8 percent of a healthcare organization's IT budget is allocated in a traditional IT deployment, whereas in two years' time this will decrease to 35.4 percent, a decline of six percentage points. With this change comes an increase in the percentage of the overall IT budget allocated to private and public cloud. For infrastructure suppliers, this signals a very real change in how firms will procure services and solutions in 2013."
"Microsoft and Parallels are teaming to enable partners and health organizations to deliver security-enhanced cloud automation solutions. We expect that this partnership will help managed service providers support health organizations accelerate their ongoing shift to private and hybrid cloud environments, on their terms, while driving a measurable return on IT investments and enhancing care provider productivity," said Linda Zecher, CVP WW Public Sector, Microsoft.
"Parallels has a 10-year proven track record of providing automation solutions for hosters and communication service providers. With this initiative, Microsoft and Parallels will be jointly evolving these solutions to meet the needs of the health industry," said Birger Steen, CEO, Parallels. "We aim to provide emerging cloud service providers with vertical-specific solutions to bring to market and existing health service providers with a fast and reliable on-ramp to the cloud."
Parallels' vision is to see cloud automation solutions being built on best-in-class platforms that take advantage of the IT investments health organizations have already made. The HCCA solution helps health organizations move from traditional IT models to private, community and hybrid cloud models leveraging Microsoft's Cloud Optimized Datacenter for Health offering and Parallels Automation. The benefits to health organizations also extend to the desktop with Microsoft based VDI which enables the deployment and management of virtual desktops.
"The Parallels and Microsoft HCCA approach to servicing the health care industry with an end-to-end automation solution enables us to deliver and deploy new HIPAA-compliant cloud services to health care organizations of all sizes while providing new levels of flexibility and agility for our existing and new IT investments," said David Ehrhardt, President and CEO of Apptix. "We have always provided our health care customers the most reliable and innovative communication and collaboration solutions and are particularly excited about the new Microsoft Hyper-V based infrastructure services."
"As the hosting provider for MyHospitals.gov.au, and a number of other high profile public sector customers, Uber has made significant investments in technology developed by both Microsoft and Parallels. By managing the technology and customer experience through Parallels Automation, while completely satisfying the requirements of enterprise deployments through the reliability and performance of Microsoft solutions, UberGlobal is uniquely positioned to benefit from the HCCA partnership announced today," said Brian Sharpe, CEO UberGlobal Enterprise.