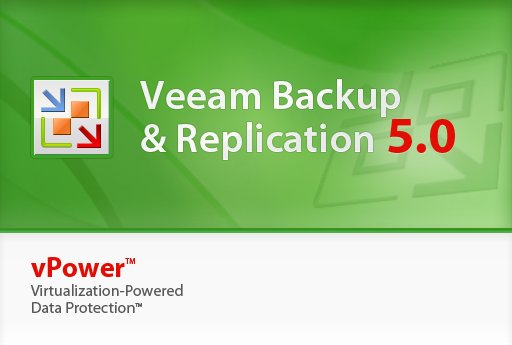 In my last blog I went through various hardware that we use for backup purposes and their specifications. Since I wrote that article, I've been busy testing and deploying Veeam Backup and Replication virtualization backup software along with Symantec BackupExec 2010 R2. I will post reviews and HOW-Tos on both but first I wanted to give Virtualization.net users an overview of the Veeam software.
Virtualization offers organization a unique combination of value and reduced costs and no where is this combination more apparent than with disaster recovery and data protection. As IT crams more and more services on one server, the need to backup that data has become more important than ever before. Veeam backup and replication software addresses many concerns that virtualization administrators have and goes a step further to save time, reduce costs and allow faster recovery in case of a disaster. We've been using Veeam for past few months and very impressed with the way it goes about backing up virtual machines.
The biggest feature which attracted me to Veeam Backup and Replication v5 was the it combines agentless imagebased backup and replication in a single software. Other breakthrough features that are worth mentioning is the ability to run Virtual Machine (VM) directly from a backup file and the peace of mind of being able to replicate VMs to another host or datastore for instant recovery. A backup is only good when you can recover from a disaster, just because backup job completes successfully doesn't mean you can successfully restore it. Veeam Backup & Replication takes a different approach to that challenge, it changes the way image backups are done through new technology called SureBackup. Veeam's SureBackup tests and verifies recoverability of every backup job and the verification process takes minutes rather than hours and does not need to be done manually.
Moreover, Veeam Backup and replication offers an intuitive web based dashboard where you can view information regarding your Veeam backup servers, VMs and status and graphical reports on backup tasks. It gives you a central web interface to manage multiple servers, change settings, add and managing licensing, configure notifications and much more.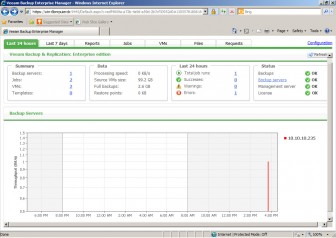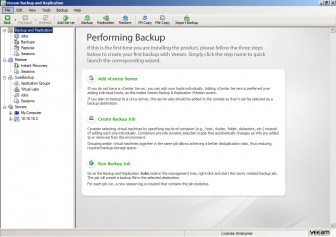 Here is list of some of Veeam Backup & Replication v5.0 features
Instant VM Recovery
U-AIR (Universal Application-Item Recovery)
SureBackup Recovery Verification
On-Demang Sandbox
Instant File-Level recovery from any file system

Restoring from Backup pane

instant indexing
Guest file search
Customizable block size
Monthly schedules
Continuous job schedule
Unsupported disks are automatically skipped
Incremental backup mode
Previous full backup chain transformation
VM level retention
Delete individual VMs from a full backup file
Thin disk support on replica
on the fly disk transformation
Connection free operation
Granular application aware processing
better transaction log handling
VM search
restore audit
Service based retores
and many more…
Supported environments

VMware Infrastructure Platforms:
vSphere 4.x
VMware Infrastructure 3.x (VI3)
Hosts:
ESX 4.x and 3.x
ESXi 4.x and 3.x (including replication to ESXi)
Software:
vCenter Server 4.x (optional)
Virtual Center 2.x (optional)
Virtual Machines:
All operating systems supported by VMware
Any application
Any file system
In future blog articles, I will dive deep into basic and advance functionality of Veeam software and how you can use it to backup Vmware hosts.