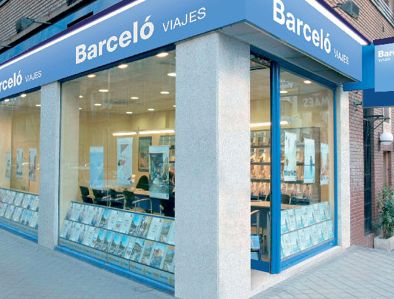 Barceló Viajes relies on Red Hat Enterprise Virtualization to consolidate its datacenters in Madrid and Palma de Mallorca
RALEIGH, N.C.: Red Hat, Inc., the world's leading provider of open source solutions, today announced that Barceló Viajes, a leading Spanish travel operator, has chosen Red Hat Enterprise Virtualization to consolidate its datacenters that support the company's mission-critical business platforms. By virtualizing its systems, Barceló aims to reduce its server farm by half. With Red Hat Enterprise Virtualization, Barceló has enhanced the ease of management of its systems and has experienced improved flexibility, scalability and performance.
Following an agreement with American Express Travel to form the joint venture "American Express Barceló Viajes", one of the leading Spanish corporate travel companies, Barceló required the installation of a new Business Continuity Plan, which required the establishment of a new datacenter in Madrid, in addition to the Palma de Mallorca datacenter. Barceló expanded its existing deployment of Red Hat Enterprise Linux to its new datacenter, and implemented Red Hat Enterprise Virtualization across all of its systems to support all of Barceló's operating and business applications, including SAP solutions, Oracle databases, e-mail management, internal project management applications and monitoring.
"We cannot afford any service downtime. Having carried out successful projects with Red Hat, we were confident this implementation would be rolled out smoothly. Red Hat Enterprise Virtualization offered a highly reliable foundation for our mission-critical applications that is capable of supporting large workloads. It has enabled smooth integration with the rest of our operating applications," said Mar Muñoz, systems director, Barceló Viajes.
In addition to a new Business Continuity Plan, Barceló also required a solution that could meet the continuous growth of its service offerings. Barceló's legacy systems required an ongoing expansion of its server farm, resulting in increasingly complex management and growth of human and hardware resources. By virtualizing its platform with Red Hat, Barceló expects to improve the scalability of its infrastructure and gain the ability to take full advantage of the resources available. Red Hat is working with Barceló with the objective of reducing its server farm by half and enabling Barceló to realize savings in operating costs, energy consumption and space.
Red Hat Enterprise Virtualization Manager provides Barceló with a simpler and more efficient management tool for its platforms. Amongst other functionalities, the organization can deploy new virtual servers in a few minutes, thus responding more quickly to an increase in demand for its IT services.
"Red Hat Enterprise Virtualization based on KVM technology provides us with enhanced capabilities, such as live migration, high availability, system scheduler and power saver, that combined with the solution's cost efficiency and powerful performance, meets Barceló's business needs. We are convinced that Red Hat Enterprise Virtualization will continue to provide market-leading capabilities," said Muñoz. "Red Hat Enterprise Virtualization has a promising product roadmap that we consider very powerful."