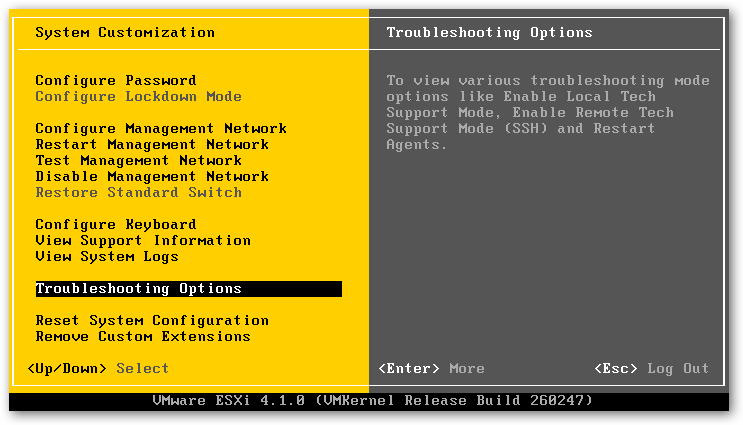 If you have your VMs on an cheap iSCSI storage, chances are you've seen this error before in VMware vCenter: Unable to connect to MKS:...

VMware has released Update 1 for its ESXi 4.1 hypervisor and it is ready for download. The following information describes some of the...
This is a how-to guide on installing additional drivers for network adapters for which vmware ESXi may not install drivers during installation. During our initial setup of the new Dell PowerEdge R710 servers, we ran into issue where ESXi 4.0 U1 did not detect the 2 Intel Gigabit Quad Port ET NICs that the each server came with.
We received first batch of our Dell PowerEdge R710 servers today. These servers are for Vmware virtualization testing environment to simulate various virtual infrastructure configurations. I used the opportunity during initial configuration to take some pictures. We are hoping to get some more servers in the near future, including a decent SAN so we can test storage virtualization as well.