The Emmental Regional Hospital AG has successfully consolidated its IT data center into a virtualized infrastructure, powered by Microsoft Hyper-V and DataCore storage virtualization software. DataCore's virtual infrastructure software for storage in combination with Microsoft server virtualization work together to make business processes significantly faster, more productive and lower in cost to implement.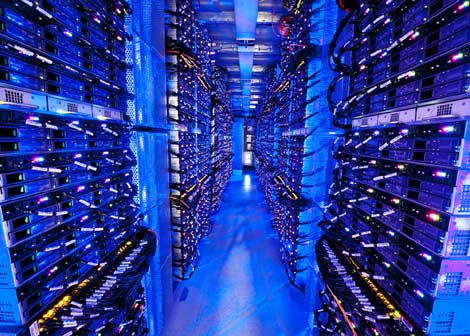 When virtualization technology first came on the market, there was a lot of confusion as to what it was and whether it could really be used for production workloads. In the beginning, it was tough going. Hosted virtualization products, such as Microsoft Virtual Server, didn't provide the best performance.
NEC, a leading provider and integrator of advanced communications, networking and IT solutions, today announced the launch of its new NEC Express5800/ft series fault-tolerant servers with support for Microsoft Windows Server 2008 R2 with Hyper-V virtualization.
Dell, Citrix, and Microsoft provide an end-to-end optimized solution for remote, server-hosted desktop virtualization called Dell Virtual Remote Desktop (VRD). This solution combines Dell's client, server, storage, networking hardware, and services with Citrix XenDesktop desktop virtualization technology and Microsoft's server virtualization and management infrastructure.
Microsoft Corp. today announced Microsoft Office 365, the company's next generation in cloud productivity that brings together Microsoft Office, SharePoint Online, Exchange Online and Lync Online in an always-up-to-date cloud service. Office 365 makes it easier for millions more organizations to get and use Microsoft's award-winning business productivity solutions via the cloud. With Office 365, people can work together more easily from anywhere on virtually any device, while collaborating with others inside and outside their organization in a simple and highly secure way.
Microsoft Corp launched a fully online version of its popular Office suite of applications on Tuesday as it looks to extend its customer base and beat back rival Google Inc. The new service, called Office 365, is available as a test from Tuesday in 13 countries, and will be on sale on a subscription basis worldwide next year.
IT organizations today face major challenges in achieving maximum utilization, efficiency, and availability with ever-growing demands. Microsoft Hyper-V and NetApp MetroCluster address this demand by delivering a simple, low-cost, highly available, and efficient solution, which can be scaled as required, and increase the availability of the business critical systems and applications.
By leveraging the inherent benefits of a VMware-based platform, a Microsoft Exchange Server 2010 deployment on VMware vSphere offers a choice of several availability and recovery options, each providing varying levels of protection and cost.