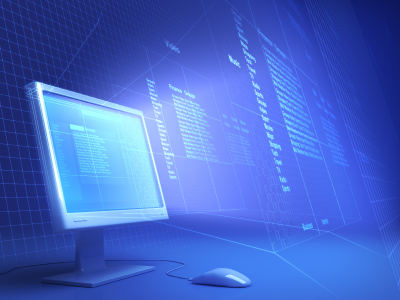 Devon IT, a leading provider of thin client and VDI hardware and software solutions, today announced the availability of the latest release of its VDI Blaster™ software. VDI Blaster now comes with DeTOS 7.1., the latest version of its Devon Terminal Operating System (DeTOS). The release includes powerful utility upgrades such as local printer support, the latest Citrix Receiver 12, and a new first boot wizard.
Devon IT VDI Blaster™ is the most popular software tool that enables a PC to act as a thin client that is currently available in the growing VDI market. VDI Blaster™ converts PCs into secure and centrally manageable desktop appliances, enables businesses and organizations of all sizes to realize the benefits of thin client computing, and extends capital investment in PCs. VDI Blaster™ offers the benefits of a thin client at a smaller cost than a new device.
The newly released DeTOS 7.1 on VDI Blaster features include:
Wireless & VPN – PCs running VDI Blaster can now detect and connect to the available wireless networks. VPN allows users to work remotely while retaining access to the devices and networks normally accessible from their workspace.
First Boot Wizard – Helps DeTOS users get up and running quicker. Network settings, connection types, terminal settings, and more can be established to prepare for remote sessions.
Local Printing – Users can identify and employ locally connected printers to print from their virtual desktop as well as from the local Firefox browser.
Firefox 5.0 Update – Provides users with an updated version of the popular browser. Operators can enjoy Firefox's features and system administrators can utilize the kiosk mode to provide Internet browsing without giving desktop access to the user.
Citrix Receiver 12 – The latest Citrix client delivers the full Citrix remote desktop experience that users want.
There are many benefits that VDI Blaster™ offers. Once a PC reaches the end of its useful life, VDI Blaster™ provides a simple plug-and-play solution to transform the PC into a thin client, which is still able to run Windows OS and applications. It also allows the PCs to return to their previous states if necessary, thus minimizing the risk of switching to a fully virtualized architecture. VDI Blaster™ makes centrally-managed desktops possible, which reduces risk and allows for synchronized system updates. Devon IT VDI Blaster™ will connect thin clients to Microsoft Terminal Services, shared services, and virtual desktops from Citrix XenDesktop, Microsoft, or VMware View.
"The continuing development of VDI Blaster™ is a natural extension of Devon IT's commitment to providing cost-effective, secure, and more manageable alternative desktop solutions to traditional PC environments," says Joe Makoid, President, Devon IT. "Dell shows a similar commitment to desktop virtualization by advancing VDI and other virtual and hosted desktop technologies with their thin client solutions offerings. We are committed to expanding the market potential for server-based and virtual technologies in order to help continue to build this momentum towards VDI infrastructures."
VDI Blaster™ can be managed by Devon IT Echo™ – a universal thin client management software platform. Devon IT Echo™ ties everything together and is compatible with the entire Devon IT software stack. It manages every device running Devon IT VDI Blaster™ software and comes included with each VDI Blaster™ license. Features of Echo™ are thin client system image updates, maintenance and management functionality, including inventory, status, and remote service, as well as profiling, logging, and shadowing.