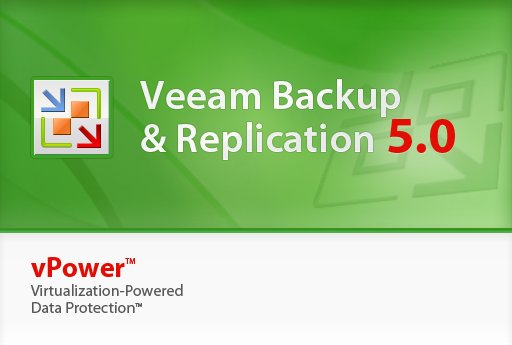 Veeam Continues Innovation in Areas of Scalability, Replication and 1-Click File Restore, in Addition to Previously Announced Multi-Hypervisor Support
Veeam Software, innovative provider of VMware data protection, disaster recovery and VMware management solutions for virtual datacenter environments, today unveiled major enhancements in Veeam Backup & Replication™ v6. With this new release, Veeam becomes the first vendor to deliver capabilities for image-based data protection that organizations have come to expect with traditional file-based backups, taking virtual data protection to the next level.
The new functionality includes:
Enterprise scalability: Enhanced distributed architecture streamlines deployment and maintenance of remote office/branch office (ROBO) and large installations. Also speeds up backup, replication and restore over WANs.
Advanced replication: Accelerates replication by 10X, streamlines failover and provides real failback with delta sync.
Multi-hypervisor support: Reduces the cost and complexity of managing multi-hypervisor environments with new support for Windows Server Hyper-V and Microsoft Hyper-V Server within Veeam's existing data protection infrastructure (one install and one console).
Numerous enhancements, including 1-Click File Restore: Extends Veeam′s existing file-level recovery with delegated, web-based restore directly to the original virtual machine (VM), without requiring a direct network connection or in-guest agent.
"With these enhancements, customers no longer have to choose between Veeam innovation and the features they have come to expect with file-level backups," said Ratmir Timashev, President and CEO of Veeam Software. "Now they can get both from Veeam."
Key among Veeam innovation is vPower™ — the technology introduced in Veeam Backup & Replication v5 that runs a VM directly from a compressed and deduplicated backup file in production or in an isolated lab, enabling these five industry firsts:
Instant VM Recovery: Recover an entire VM from a backup file in minutes.
U-AIR™ (Universal Application-Item Recovery): Recover individual items from any virtualized application, on any operating system, without additional backups, agents or software tools.
SureBackup™: Automatically verify the recoverability of every backup, of every VM, every time.
On-Demand Sandbox: Create test VMs from any point in time to troubleshoot problems or test workarounds, software patches and new application code.
Instant File-Level Recovery for any OS and file system: Recover an entire VM or an individual file from the same image-level backup.
"Veeam Backup & Replication v5 has performed brilliantly for us, and we′re really looking forward to v6," said Stephen Whiting, IT Manager at Adolfson & Peterson Construction. "We took advantage of Instant VM Recovery in v5 when our Lotus Notes Domino Server went down, halting email to more than 100 job sites around the country. With Instant VM Recovery, we had users back online in just a few minutes, and business continued as usual. "We didn′t think Veeam could get any better, but they continue to listen to their customers and once again outdid themselves with the new release. We′re especially eager to take advantage of the enhanced distributed architecture in v6, which will fully automate maintenance of the backup infrastructure in our seven regional offices."
Pricing and Availability
Veeam Software will demonstrate Veeam Backup & Replication v6 in its booth (#813) at VMworld 2011 next week in Las Vegas. v6 will also be presented during session SPO3981; pre-registration is required. General availability of v6 is expected in Q4 2011. For more information and updates prior to GA, go to http://go.veeam.com/v6-backup-replication.