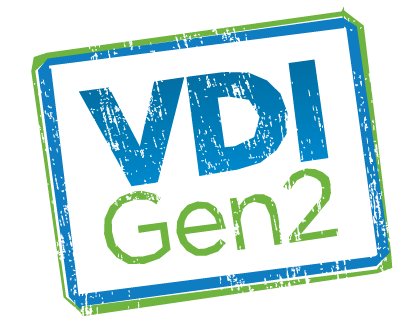 Virtual Bridges today announced the Dalian NEUSOFT Institute of Information (NII) is deploying Virtual Bridges VERDE VDI Gen2 to manage more than 30,000 desktops across multiple campuses, resulting in one of the largest VDI deployments in a university setting. VERDE is helping NII reduce hardware, labor and processing costs, ease desktop management and minimize security risks, while enhancing the educational experience for students and instructors alike.
Located in North East China, NII is one of the most advanced tertiary educational institutes operating in the People's Republic of China. Its Digital Education Technology Center features a complex ICT infrastructure and state of the art facilities. Each student is required to have a laptop that is configured appropriately in order to access campus equipment and networks. Before VERDE, managing the vast number of laptops and keeping the network secure was an extremely time-intensive process. Today, with the help of VDI Gen2, configuration of laptops can be completed in minutes.
"The deployment of VERDE across NII campuses makes my job of managing many desktops much easier, thereby enabling me to work on other important issues. In addition to cost savings, we can now automate many of the corrective and operational procedures that were previously manual tasks, including individually installing updates and deploying software patches to desktop machines," said Dr. Zou Xiang, manager of the Digital Education Technology Center at Dalian NEUSOFT Institute of Information. "The decision to adopt VERDE for all NII campuses was the result of an exhaustive search of VDI solutions. Virtual Bridges VERDE offered the most advanced, feature-rich VDI technology and is a great fit for universities."
NII turned to VERDE VDI Gen2 for its ease of use, ease of deployment, flexibility and comprehensive management platform. Additionally, the university sought a solution that provides superior coverage regardless of location, supporting remote students or facility who often work offline due to environmental or location conditions.
"We have tried other competitive VDI products and found them very lacking in significant areas which are most important in an educational setting," said Professor Zhang Wei, Ph.D. and vice president of NII. "VERDE solves one of the most difficult problems encountered in today's VDI environment – handling a large number of users conducting similar operations at the exact same time. This scenario is very often encountered in a classroom lecture or when large numbers of students are taking the same examination online."
In addition to using VERDE across NII campuses, NEUSOFT and Virtual Bridges will work together to develop high quality curriculum and training materials for IT professionals and university graduates in infrastructure management.
"NII is a sophisticated campus that is well-known for deploying technology solutions that provide a superior educational experience for its students," said Dr. Jim Clark, vice president and managing director of Virtual Bridges Asia Pacific. "With VERDE, the university is now in a great position to manage the large quantity of desktop machines that populate the three campuses. VDI Gen2 is a perfect fit for education environments, easing the management burden, reducing costs and providing enhanced flexibility which allows teachers and students to securely access desktops regardless of location."
"Adding Dalian to our customer base is a testament to the incredible momentum we're seeing in the Asia-Pacific region as well as in K-12 and higher education verticals," said Jim Curtin, chief executive officer of Virtual Bridges. "VDI Gen2 is delivering real results that organizations want. Our team is in place and our pipeline is stronger than ever. We're in a great position to capitalize on the growing demand for VDI Gen2."