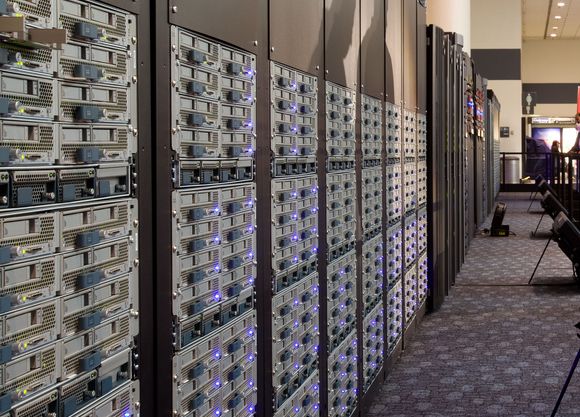 NCR Corporation announced today that it has achieved Data Center Unified Computing Authorized Technology Provider (ATP) status from Cisco. This designation recognizes NCR as having fulfilled the training and program prerequisites to sell, deploy and support the Cisco Unified Computing System.
Nadine Routhier, vice president of Telecom and Technology, NCR commented, "IT requirements are changing dramatically making the underlying network ever more critical. With the breadth and depth of our expertise in delivering Cisco Unified Computing Systems, NCR is able to help meet significant market demand for cloud computing services from telecom carriers and enterprises across the fast growth MEA region."
The Cisco Unified Computing System unites network, computational, storage access and virtualization resources in a single energy-efficient system that can reduce the costs and complexity of information technology (IT) infrastructure. It combines a "wire once" unified fabric with an industry-standard computing platform to optimize virtualization, reduce the data center's total overall cost and provide dynamic resource provisioning for businesses that are becoming increasingly collaborative, mobile and distributed.
Organizations today are migrating their enterprise application processing to the cloud without having to concern themselves any longer with idle CPUs or unused drive space. By opting to use a cloud service provider, they can access services on a "pay-as-you-go" basis, making this a highly scalable and cost-effective IT strategy.
"Taking advantage of an architectural shift in the data center, Cisco's new computing model can help customers transform the data center into a dynamic IT environment with the power to increase productivity, improve efficiency and drive virtualization to an entirely new level," said John Growdon, director, Worldwide Channels Go-to-Market Group at Cisco. "As a Cisco Data Center Unified Computing Authorized Technology Provider, NCR is a member of an elite ecosystem of industry leaders working with Cisco to stimulate technology innovation, augment service delivery and accelerate the market adoption of unified computing."
To qualify as a Cisco Data Center Unified Computing Authorized Technology Provider, NCR had to meet a number of requirements. These included achieving the Cisco Data Center Networking Infrastructure Specialization and the Cisco Data Center Storage Networking Specialization, as well as demonstrating mature competencies in server, storage and virtualization technologies.
Cisco's Authorized Technology Provider Program is part of a comprehensive go-to-market strategy for emerging and advanced technologies. The program helps Cisco to define the knowledge, skills and services that channel partners need to sell, deploy and support these technologies.
Cisco predicts IP traffic in the MEA will reach 2 exabytes per month by 2015, at a CAGR of 52 percent. Business IP traffic in the Middle East and Africa will grow at a compound annual growth rate of 30 percent, faster than the global average of 24 percent.
NCR has been a Cisco service partner and integrator for over two decades. It is also among a select handful of Third Party Maintenance (TPM) partners that have a presence in all five Cisco theatres, focusing on Cisco's advanced networking, Unified Computing System (UCS) and Telepresence™ solutions.