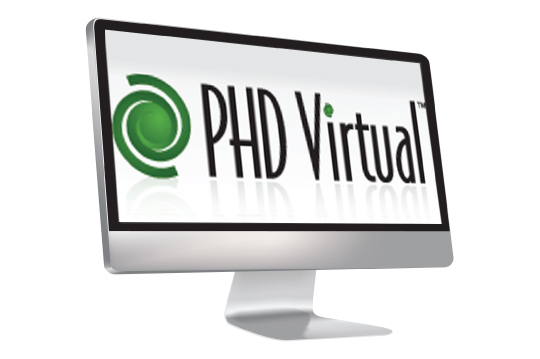 New Release of PHD Virtual Backup Dramatically Improves Backup Speed and Extends Management Capabilities for Large Scale Deployments
PHD Virtual Technologies, pioneer and innovator in backup and recovery for virtual machines, today announced PHD Virtual Backup 5.2, a new release that further extends PHD Virtual's lead in providing the most scalable and high performance backup for VMware and XenServer virtual environments. Backup performance has been significantly improved enabling administrators to backup more virtual machines in less time. For VMware backups using changed block tracking (CBT), subsequent backups now run up to 5 times faster with optimizations to PHD's unique virtual full backup model that provides the fastest and most optimized backup processing. Management for large and growing environments has been improved with added support for hosts with dual network interface cards (NIC) and the ability to backup VMware vApp logical containers.
PHD Virtual Backup 5.2 introduces the following new capabilities:
Faster Virtual Machine Backup – faster processing of virtual machine backup jobs
5x Faster VMware CBT Based Backup – CBT based backups now run up to 5 times faster for on-going backups
Dual-NIC Support – supports larger environments that have separate management and data networks for increased security and performance
VMware vApp Support – provides the ability to backup VMware vApp containers comprising one or more virtual machines as a single entity
Optimized Retention Processing – improves the processing and performance of automated backup catalog trimming
"Our products consistently beat the competition for backup performance and scalability, but we are focused on pushing the limits to deliver more value to our customers," said Thomas Charlton, Chairman and CEO, PHD Virtual Technologies. "This release sets a new benchmark for backup performance but more importantly provides real value to our customers by reducing the time, cost and complexity of managing virtual backup for VMware and XenServer environments."
Availability
PHD Virtual Backup 5.2 is available immediately for both VMware vSphere and Citrix XenServer platforms. A free trial download is available from the PHD Virtual website at http://www.phdvirtual.com/free-trial. For additional information please contact an authorized PHD Virtual Partner or a PHD Representative at 1-866-710-1882 or [email protected]
About PHD Virtual Technologies
Delivering the highest performance and most scalable cross platform backup solution on the market and pioneer of Virtual Backup Appliances (VBAs), PHD Virtual Technologies has been transforming data protection for virtual IT environments since 2006.