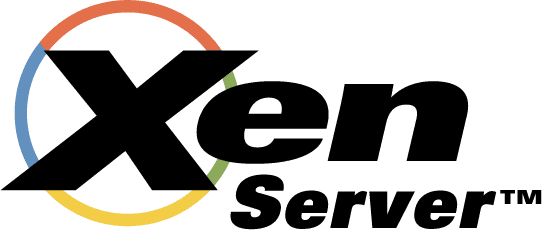 PHD Virtual Technologies, pioneer and innovator in virtualization protection solutions announced the new PHD Virtual Monitor for Citrix XenServer, the first product in an upcoming portfolio of end-to-end monitoring solutions designed for virtualization environments. PHD Virtual Monitor provides cost effective, easy to use end-to-end monitoring and reporting on the health of the entire Citrix XenServer infrastructure across all levels including physical, virtual and application. PHD Virtual plans to extend its monitoring product portfolio to support additional virtual server, desktop and application platforms in the near future including Citrix XenDesktop and Citrix XenApp.
The new PHD Virtual Monitor fills a critical gap in the growing virtualization market by delivering robust, scalable monitoring capabilities in an affordable, integrated solution. It offers a compelling alternative to existing solutions that are either too expensive and complex or limited in their scalability and functionality. Leveraging the capability to pass information and alerts from the virtual infrastructure to leading enterprise management consoles, users can easily integrate PHD Virtual Monitor into their overall enterprise monitoring and management strategy.
"PHD Virtual Monitor provides a complete end-to-end solution for monitoring the entire XenServer environment at multiple levels including hypervisor, virtual machine and physical infrastructure," said Jim Schrand, vice president, product management, PHD Virtual Technologies. "Our solution is distinctly different and more robust than other virtualization specific products which only monitor the hypervisor, limiting their overall effectiveness. PHD Virtual Monitor is easy to install and configure while providing full capabilities to monitor the overall health of the entire virtual deployment."
"We are excited about the opportunity to add virtual infrastructure monitoring to our product portfolio," said Thomas Charlton, chairman and CEO, PHD Virtual Technologies. "Today, customers are faced with a challenge when it comes to monitoring their virtual servers. Legacy technologies, architected decades ago are difficult to deploy and expensive to maintain. Inexpensive or free technologies, though easy to deploy and use, lack enterprise functionality and scalability. Both have been slow to add features that support virtual and cloud computing infrastructures. The overwhelming response from our customers is that vendors who come from the physical paradigm simply don't understand the nuances of managing the virtual infrastructure. Virtualization is in our corporate DNA and we are delivering monitoring technology that provides unique value to meet our customers' needs for monitoring and managing virtual servers".
Availability
PHD Virtual Monitor for Citrix XenServer is currently available through the PHD Virtual Early Access Program and will be generally available in June 2011.