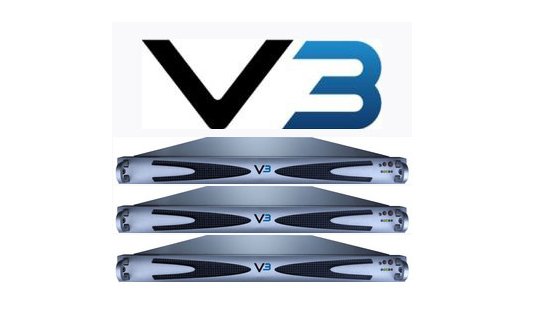 V3 Systems, the leader in Desktop Replacement Virtualization (DRV), announced today that they will partner with EnergySolutions, a global provider of integrated services and solutions to the nuclear industry, to replace up to 2,000 current physical desktops with a series of V3 virtual desktop deployments over the next two years. V3 Systems is the first and only company to provide Desktop Replacement Virtualization to the SME/Enterprise market place.
"EnergySolutions tried several virtual desktop implementations prior to contacting V3 Systems, but they all wound up being expensive, slow and ultimately unsatisfactory," said Carol Fineagan, CIO for EnergySolutions. "We needed a company that would be able to streamline desktop administration, support rapid deployment of centralized applications, speed up our new hire onboarding processes, and keep data secure for employees worldwide."
V3 Systems was able to provide EnergySolutions with a paid proof-of-concept installation that included a single entry-level V3 Appliance (virtual desktop server) configured for 50 users at their current usage level.
In February 2011, EnergySolutions set up a test load capacity scenario of the V3 Appliance at their Salt Lake City corporate offices. "During the installation, our IT staff experienced almost no learning curve. The V3 Appliance integrates with VMware so well, if your staff is familiar with vSphere or vCenter, the V3 Appliance becomes just another VMware ESX Host," explained Fineagan.
EnergySolutions expects to continue benefiting from the V3 Appliance's centralized management for desktop administration, high speed performance, and freedom to access desktops remotely on client devices from anywhere without performance degradation.
To learn more about V3 System's DRV solution, contact your V3 Systems Solution Expert today at 1-800-708-9896 or www.v3sys.com
About EnergySolutions
Headquartered in Salt Lake City, Utah, EnergySolutions is a global provider of integrated services and solutions to the nuclear industry. EnergySolutions offers a full range of services for the decommissioning and remediation of nuclear sites and facilities, management of spent nuclear fuel, the transportation of nuclear material, and the environmental cleanup of nuclear legacy sites. EnergySolutions clients include the United States Government, the Government of the United Kingdom, along with various medical and research facilities.
About V3 Systems
V3 Systems is the world's first and only company to provide Desktop Replacement Virtualization (DRV) to the SME/Enterprise market place. V3 Systems revolutionizes the speed, ease, deployment and even the size of the infrastructure required for Virtual Desktops. V3 Appliances host sets of 50-400 virtual desktops on either VMware View or Citrix XenDesktop. All virtual desktops installed on V3 Systems' Appliances are 2-8x faster than local desktops, giving companies the fastest virtual desktops on the market. V3 Systems achieves this level of speed through patent-pending technologies, and innovative software features that manage as well as enable the V3 Appliances to deliver Replacement Grade Virtual Desktops. Utilizing V3's technologies and configurations, the OS/hypervisor layers and systems manageability yield previously unobtainable performance and system efficiency.