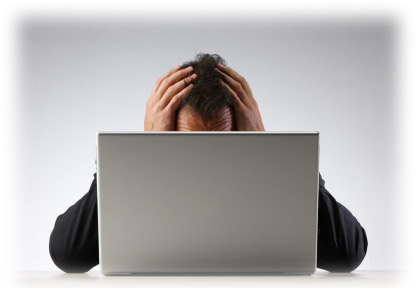 In a 2010 Symantec datacenter survey, IT sites without a virtual infrastructure project planned or in progress represented just 18% of the 1,780 sites surveyed. On the other hand, roughly half of the sites with a virtual operating environment were planning to expand the use of virtual machines (VMs) by running missioncritical database-driven applications. Nonetheless, Symantec's 2010 Disaster Recovery (DR) Plan survey indicates that IT regularly backs up only 56% of the applications and data running on VMs. What's more, DR plans typically exclude 60% of virtual servers at a site. As for data and applications backed up under the umbrella of a DR plan, those backup files fail to comply with either Recovery Time Objectives (RTOs) or Recovery Point Objectives (RPOs) on 40% of IT's tests to recover critical data and applications.
Despite what seems to be a rather lax concern for VM data protection, CIOs and Line of Business Executives alike cite the strength of a virtual environment as a business continuity solution. When asked to cite key reasons for adoption of virtual infrastructure, IT decision makers list the ability to rapidly restart, non disruptive move, and spawn new instances of VMs. With high availability, disaster recovery and data protection core components of any business continuity strategy, CIOs view virtual infrastructure as the best way to assuage down-time fears of corporate executives within budget constraints that preclude implementing costly (DR) components, such as faulttolerant servers, redundant hardware resources, and additional software licenses.
What was tested? KEY VM DATA-PROTECTION FEATURES
Veeam Backup & Replication v5 Software
Symantec Net Backup 2010 R2
Agent-less Backup Configuration: Test basic backup performance and functionality along with any dependencies on the need to license, manually deploy, or manage agents on either VMs or vSphere hosts.
Image File Reduction via Data Compression and Deduplication: Both data compression and data deduplication can be applied to image backups to reduce backup image requirements.
Single Execution for Multiple Backup and Recovery Options: Easyto-implement backup and recovery operations with all recovery options, including the whole VM, guest VM files and VM application items, available from a single backup.
Direct VM Recovery from a Backup File: Instantly start VM recovery from a backup file without rehydrating data and complete the process with Storage vMotion or VM cloning.
Automated Recovery Verification: Perform a test restore for every backup image as a standard backup validation test.
File-Level Recovery: VM image-level backups allow any VM to be recovered in full or as a collection of guest OS data files.
Application Item-level Recovery: Quick recovery of individual objects from any virtualized application, such as an Oracle Database, Microsoft Exchange Server, or Microsoft SharePoint.
Point-in-Time VM Replication: Replicate and fail over VMs using lowimpact synthetic backups for near continuous data protection (CDP) that minimizes RPO for any VM.
PRINCIPAL VM DATA PROTECTION CHALLENGES
Faster Data Recovery: In surveys of IT sites by both Symantec and Veeam, the top data protection challenge was the time necessary for restoration, which was cited with roughly 10% greater frequency than the time to run a backup process.
IT Budget Resources Required to Test DR VM Restoration: When asked about more frequent testing of restore operations, 60% of the sites in the Symantec DR survey listed budgetary constraints on resource provisioning as the biggest impediment.
Employee Disruption Staging DR VM Tests: In a virtual dead heat with resource provisioning issues, 59% of datacenters reported the disruption to employees as limiting their ability to test DR restoration of backup images.
Fine Grained Restoration of VM Data: Entwined with the need for restore processes in the Symantec survey was the need for more granular data restoration in the forms of VM data files and application items, such as individual databases.
The gulf between IT's expectations of the benefits that can be derived from a virtual infrastructure and the reality of the lagging data protection measures put into place highlights the fact that a highly flexible host infrastructure does not solve the knotty issues IT faces trying to protect the applications and data running on VMs. More importantly, when surveyed about the problems related to protecting VM data, a plurality of the top issues cited by IT were related to the recovery of data rather than the backing up of data. In particular the two reasons most often cited to explain why IT organizations infrequently test DR plans centered on the costs associated with provisioning the resources necessary to stage a recovery test, and the disruption that staging such a test would cause for staff.
RECOVERY-CENTRIC TEST PLAN
To reflect growing concerns for data recovery within the overall data protection process, openBench Labs set up an eight point test plan with five key tests focused on data recovery issues. We applied this test plan to five VM workflows.
These workflows represented:
1) A corporate email scenario, with Exchange Server 2010 and a Domain Controller,
2) A 64-bit database-driven business process, with SQL Server 2008 R2, and a Windows level 2008 Domain Controller,
3) A 32-bit database-driven business process, with SQL Server 2005, and a Windows level 2003 Domain Controller, and a Windows 7 workstation,
4) A standalone Linux server,
5) A standalone Windows workstation running Windows 7 Enterprise.
We tested the ability to validate backup images, including the ability to verify that a backup image is recoverable. We then extended this line of testing to assess the time and resources required to fully restore a VM from any backup image. In addition, we focused on the ability to quickly perform fine-grained restore processes from a single backup image of a VM. In these tests, we examined the ability to easily recover guest files and application-level items from VMs running multiple versions of Windows- and Linux based guest operating systems.
Full Report
[Download not found]